Recently, China IPPR International Engineering Co., Ltd, a subsidinary of CAMCE, won the tender for project plan and preliminary design of People's Hospital new branch in the southern district of Bayingol Mongolian Autonomous Prefecture,Xinjiang and received praise from the Autonomous Prefecture and Hospital, which has established a good image and reputation for medical field of China IPPR in the south of Xinjiang.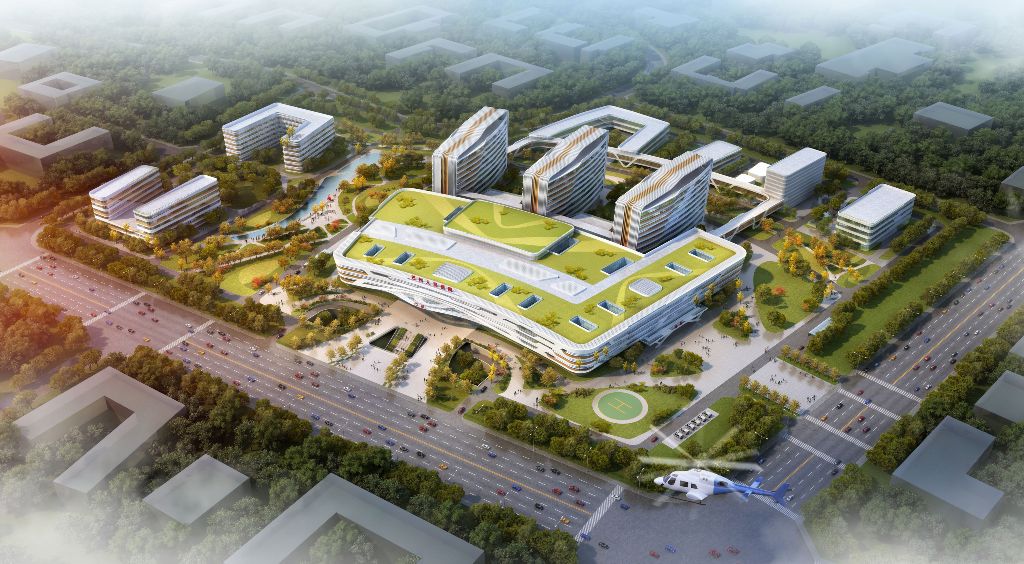 The new branch is located in Korla, capital of Bayingol Prefecture. The planned construction area is approximately 200,667 square meters, with 1,400 beds and floor area of 317,500 square meters.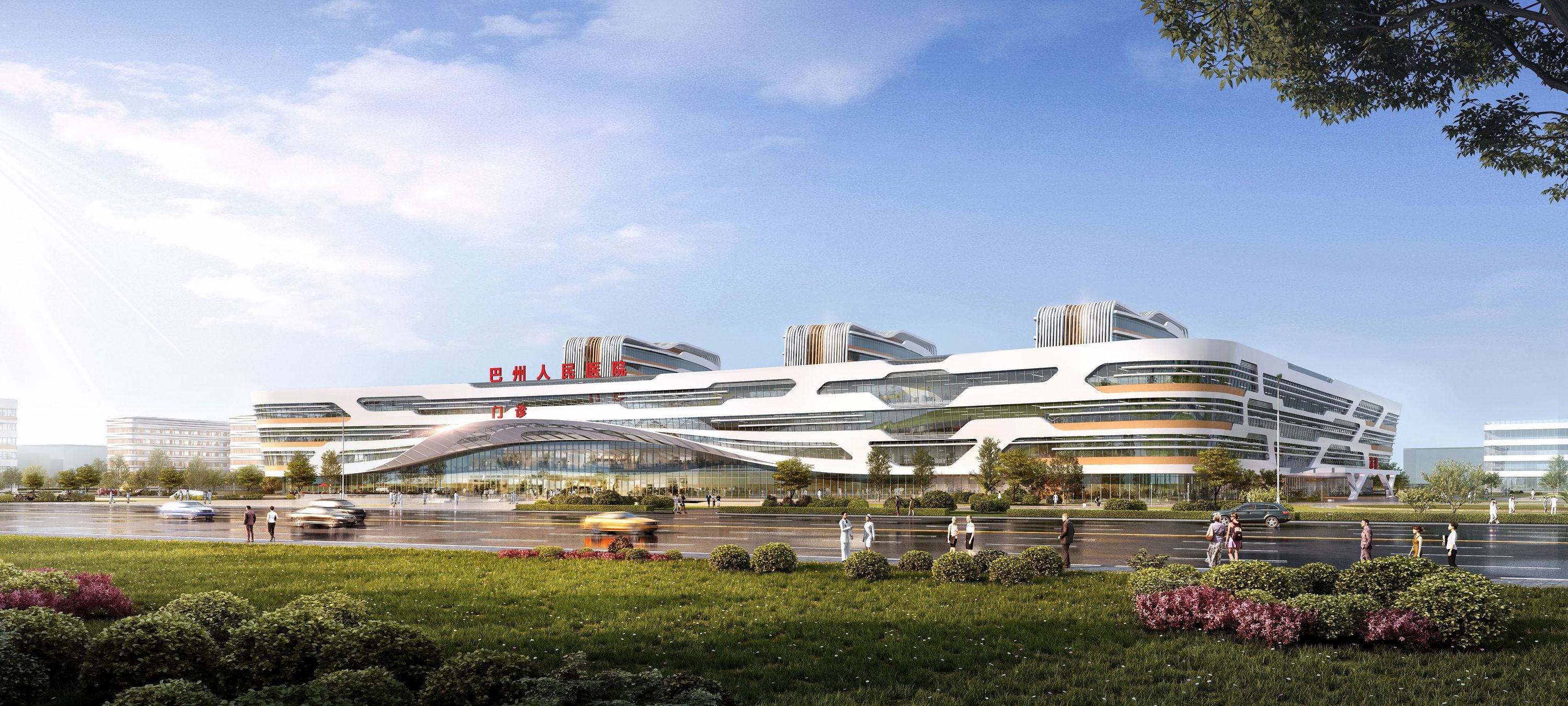 The plan takes the Ark of Life as the architectural intention with the pattern of the flowing curve in the shape of peacock tail feathers, to provide medical staff and patients with a beautiful and comfortable healing environment, making the hospital a green arch in the sand sea, which will lift the sails of life to protect the south of Xinjiang.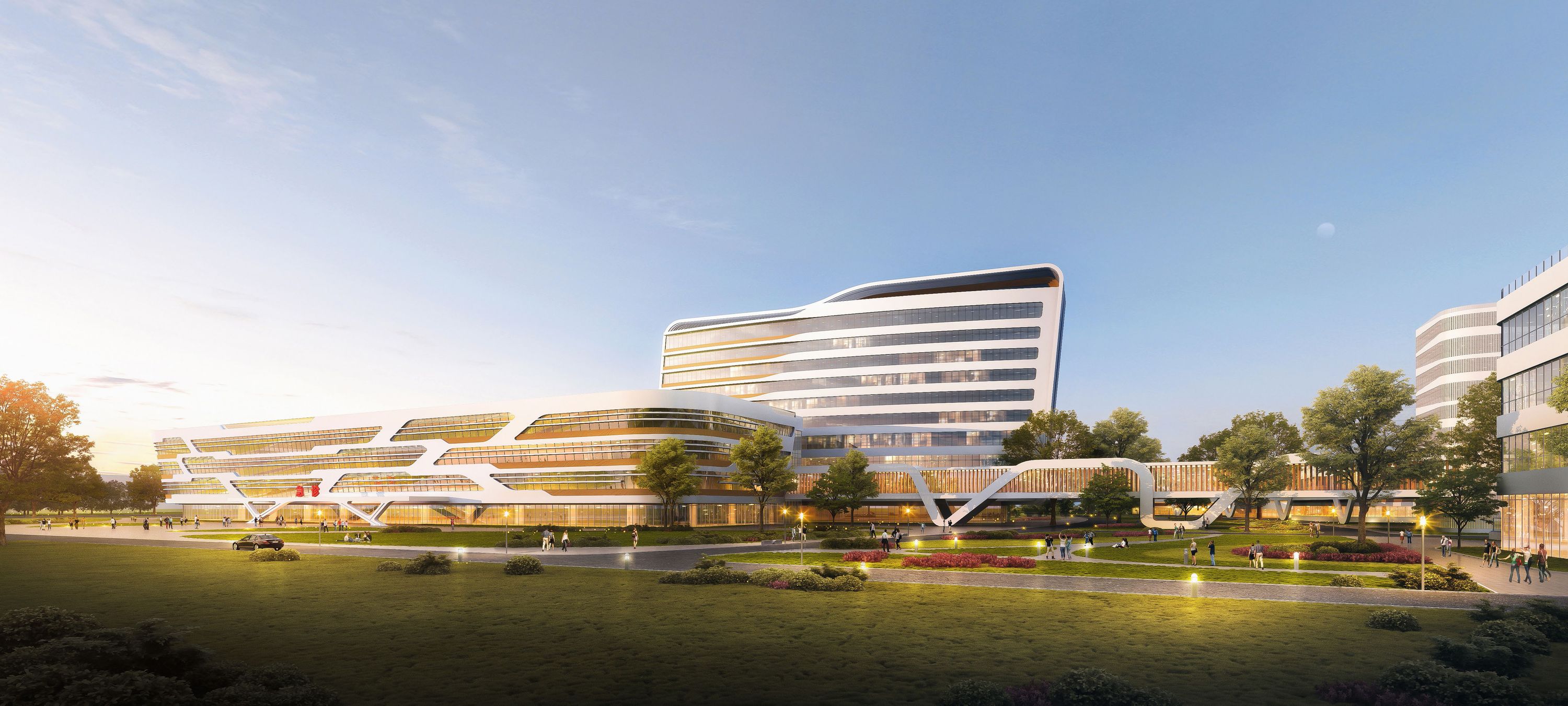 The plan uses a modern architectural image to meet the usage needs of modern hospitals, and in accordance with the requirements of modernization, intelligence and garden style in the planning layout, aiming to build a regional medical center at the national level with characteristics of the south of Xinjiang.