On the afternoon of December 8, CAMCE held a press conference on the development of new projects at the headquarters. A total number of over 60 people attended the press conference, including Wang Bo, Chairman of CAMCE, Li Haixin, Deputy General Manager, Zhang Aili, Chief Financial Officer and Secretary of the Board of Directors, Liu Shengcheng, Deputy General Manager, Huang Kaili, Yang Dong and Kang Guoqing, Assistants to General Manager,Huang Feng, General Counsel and middle management of CAMCE ; Zhao Yongbo, Deputy General Manager of China IPPR; Wang Shunting, Deputy General Manager of BMHRI; heads of other subsidiaries in Beijing, as well as the development teams of the newly signed projects. The press conference was chaired by Huang Kaili.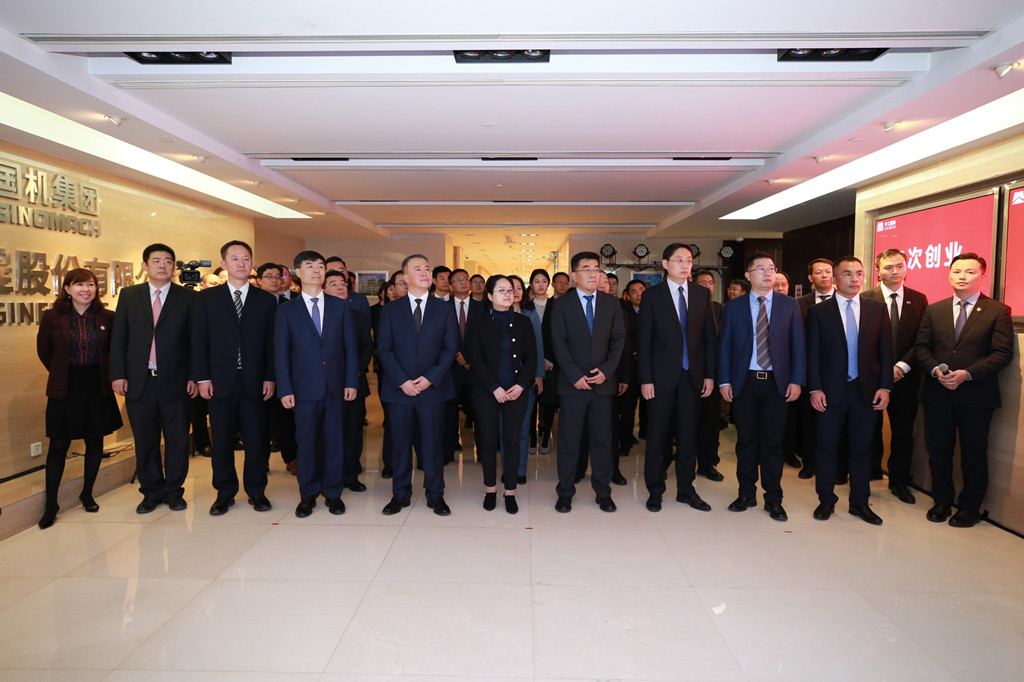 The conference announced the newly signed projects of CAMCE. Representatives of project development teams from Latin America Division, BMHRI, Central Asia and Eastern Europe Division, China IPPR and Asia Pacific Division shared the story during the development of the projects.
  Wang Bo expressed in his speech that the conference fully demonstrated that CAMCE is a big family that accelerates integration and coordinated development, and reflects the domestic and overseas business efforts and results. He expressed three gratitudes: first, thank the project developers who have been struggling at home and abroad; second, thank the family members of the employees for their understanding and support to the company and the employees, and their quiet contribution; third, thank the great era. As the '13th Five Year Plan' has come to fruition and the '14th Five Year Plan' has begun, CAMCE must seize the important period of strategic opportunity, actively integrate into the "dual circulation" development pattern in which domestic economic cycle plays a leading role while international economic cycle remains its extension and supplement. All staff should strengthen confidence and continue to work hard to make CAMCE a new-type international engineering servce provider with an integration of science,engineering and trade and full chail of investment, construction and asset operation, and to contribute to the high-quality development of the company during the period of the" 14th Five Year Plan ".