The third page of important news of People's Daily reports on Pokhara International Airport Project of Nepal constructed by CAMCE themed on "Chinese enterprise helps realize the dream which we have been pursuing for 40 years with Pokhara New Airport, China's biggest assistance project in Nepal, and a key project under the Belt and Road initiative between both sides" on 22nd, August 2017.
The news reporting introduces Pokhara New Airport, the biggest project aided by China in Nepal and the priority project of the Belt and Road initiative between China and Nepal. It will be the second international airport of Nepal as well as the alternate airport of Katmandu International Airport once completed. It will strengthen Nepal's, the inland mountainous country, connections and contacts with outside world, and boost Nepali aviation industry and tourism industry to benefit its people while at the same time promote economic recovery after the earthquake. In addition, the reporter interviews Liu Shengcheng, Assistant President of CAMCE; Project Manager Yang Zhigang and Chief Engineer Chen Jianguo of Pokhara International Project respectively.
CAMCE has always been regarding a sound relationship with local people as a prerequisite in the progress of its construction, endeavoring to benefit people through people-benefited project. CAMCE will create an exemplary project to show its strength and care for people.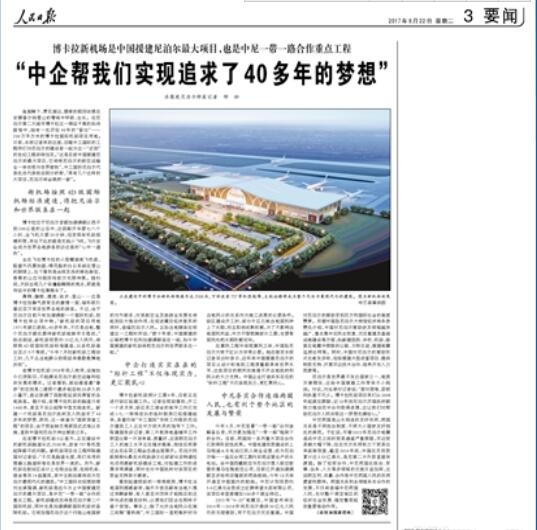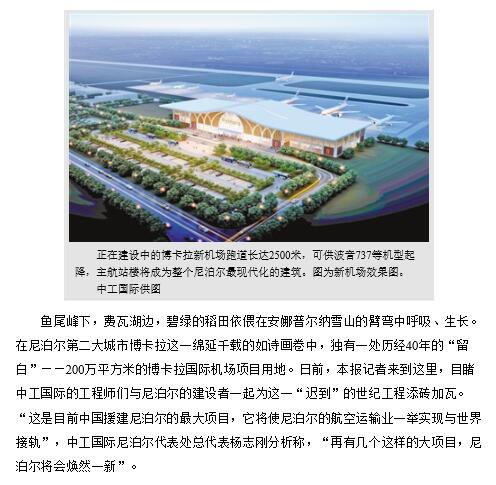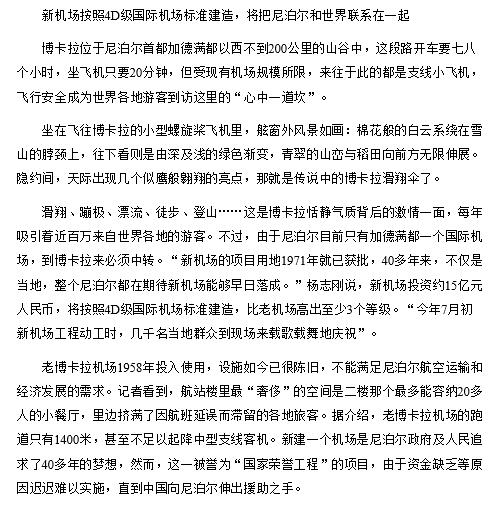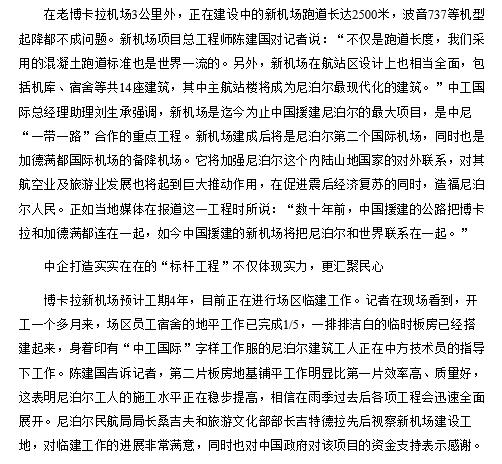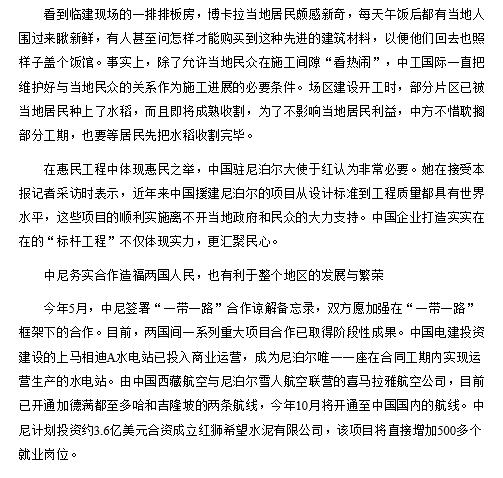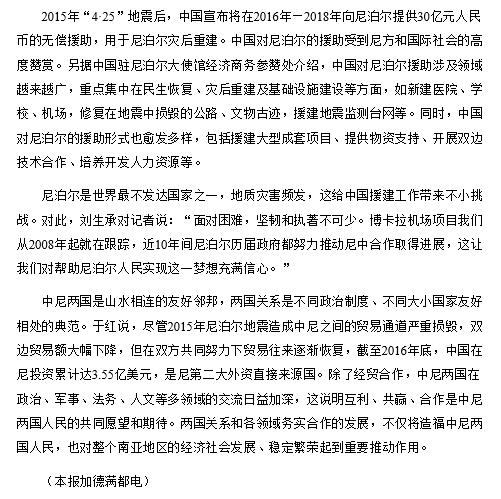 http://paper.people.com.cn/rmrb/html/2017-08/22/nw.D110000renmrb_20170822_1-03.htm